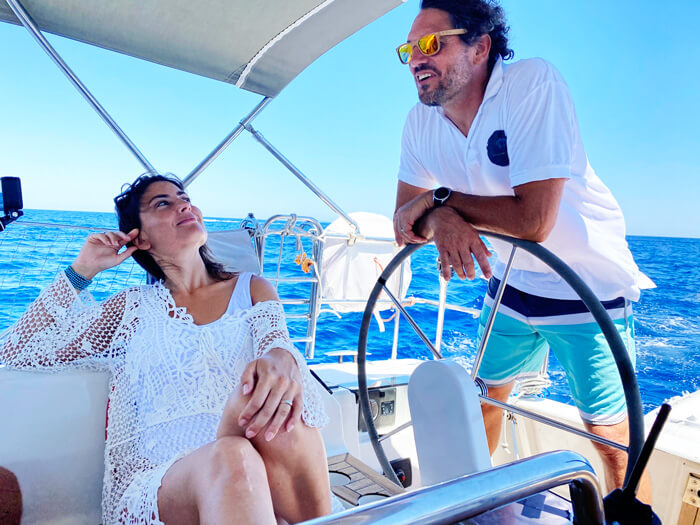 15 Mar

10 things to remember if you live with a sailor.
1. Remember the helm is his. Don't get close except if you have been invited to.
2. The sails can always be adjusted a little bit more. We could well sail half a
knot faster.
3. Unless you have a PhD in marine mechanics, you don't know his inboard
engine.
4. There no such thing as helping him a beer when touching land.
5. If you are seasick better pass the day out sailing on his boat.
6. Showers are short. You'll be recalled of it after the first 30 seconds, and don't
try going over the edge.
7. There is no crisis situation before the boat is sinking. The boat is conceived to
sail mast parallel to the water. Just relax.
8. There is always a new piece of equipment to improve the boat.
9. Rhum is not alcool it is a medicine preventing land sickness.
10. Just call him Captain, you'll earn points.