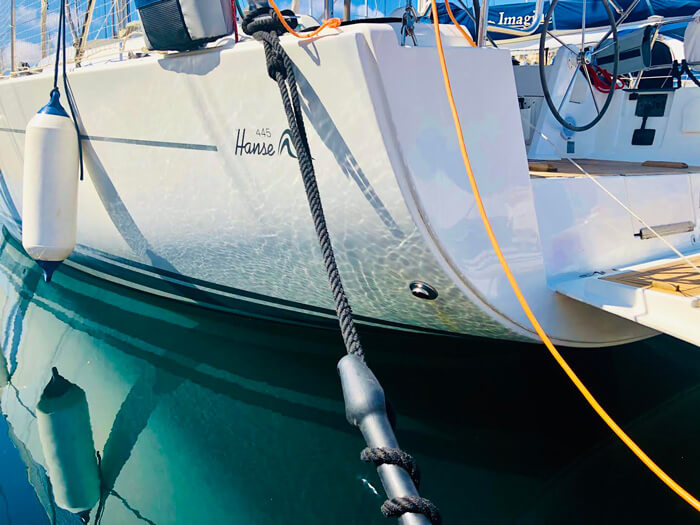 13 Apr

10 THINGS YOU SHOULD KNOW BEFORE BUYING A BOAT
Unless it is a brand-new boat and you took all the manufacturer's options, know that your boat is a project boat.

The learning is never over.

 

We have to carve this time out to read and experiment. This time means safety at sea and will avoid you a painful couple counselling.

Doing yourself a deep inspection before the initial surveyor could spare you bad surprises, and potentially make you reach a better deal.

The maintenance budget is incompressible and considering the price, each part could be as well made out of gold.

If you were not already, you'll become a plumber, a mechanic, an electrician and a wood and composite specialist. It may not be always by choice, but you will get lots of new skills.

A blue water insurance policy is one of the most important elements to set-up. Take an aspirin and go for your hours of small prints reading.

Tiny is lovely: you'll love the small things, actually the more compact the better. You'll find that there is never enough storage and space below the floor panels is actually an acceptable place.

It's a never-ending maintenance project. One chasing the next. And yes, as cautious as you may be, there will be breaks and tears.

Planning is important but re-planning is paramount. Plan A, B, C is just a start. You'll become flexible as the water or break.

The first boat mistakes are key to choose the second boat. There is always a second boat, faster, bigger or smaller seems to be a trend too.