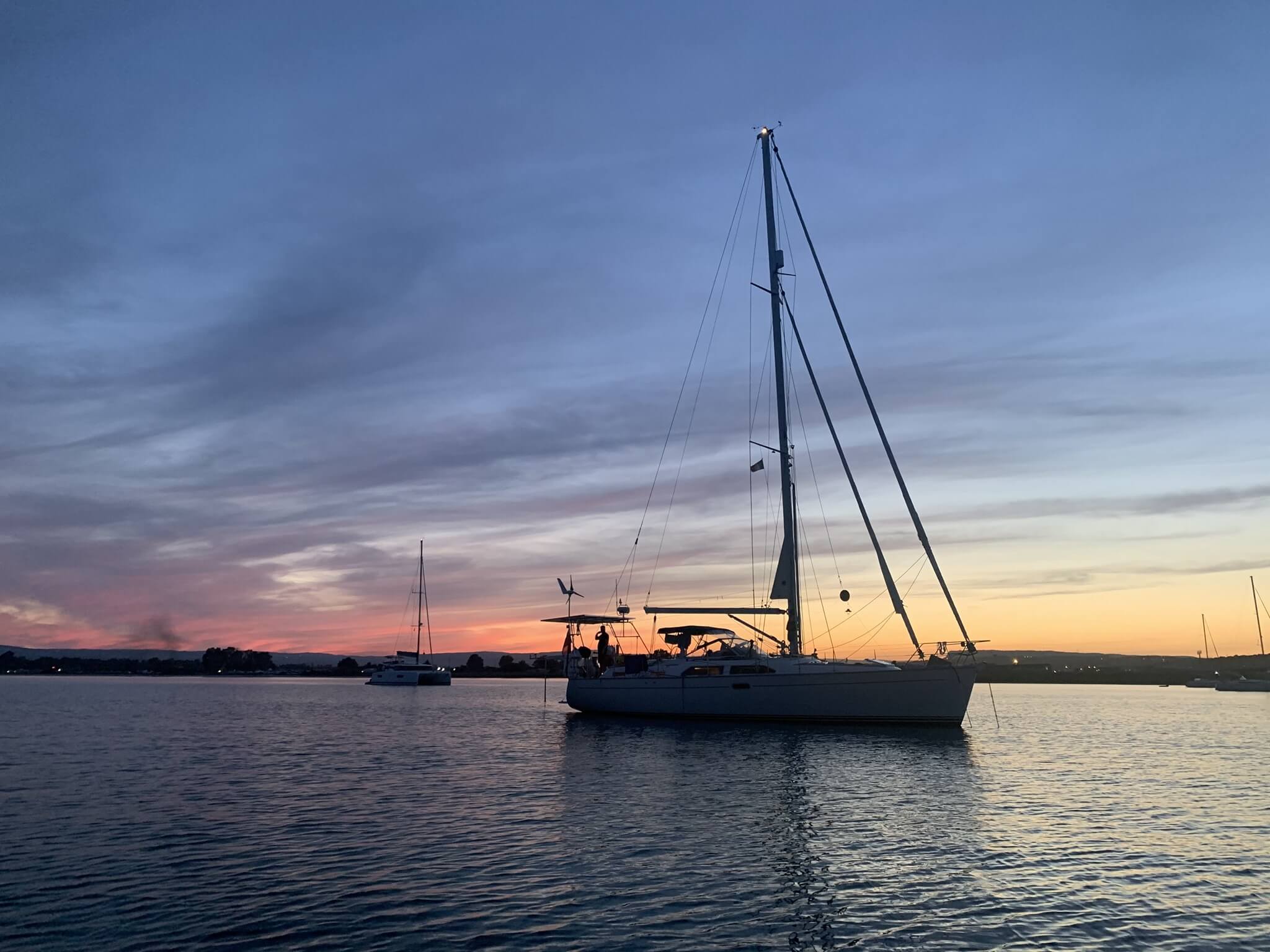 21 Aug

Jetski dangers and regulations – a call for awareness
THE STORY OF SV GAMBLER
On Monday 9th August 2021 in Croatia, our friends from Sailing Gambler were motoring their yacht into a harbour zone at a speed of 1.5 knots when a jet ski driver lost control and hit them port side in a violent shock.
Despite the swift intervention from SV Gambler crew, this collision was fatal to the driver of the jet ski a mother, but the recovery saved two boys aged 4 and 14 years (the boy aged 14 was hospitalised in critical condition).
SV Gambler is owned by a British couple who is well trained and extremely cautious at sea on all safety measures. They sail with their two young girls Meghan (1o) and Sophie (7) who are being taught all security aspects on board. We would like to share their post but also bring some background to their story.

In April 2021, as we were sharing the same pontoon in Sicily, we observed SV Gambler's family prepping up for the season, making sure the boat was at the best standards and repeating safety drills.
SV Gambler is equipped with all possible safety devices. The family crew is very aware of the dangers of the sea and particularly cautious of jet skis hazards since their dear friends lost the life of their little one, hit by a jet ski while swimming at the back of their vessel.
Lauren described us as since this tragic event,  they learned how to protect themselves throwing at sea all kind of flotation devices along with their tender acting as a shield around their boat while going out for a sea swim. Seeing lots of floating devices will indicate the jet skis driver that it was not possible to approach too close. This was the only way to keep safe as otherwise jet skis were just riding at high speed near the boats, unaware of the possible swimmers presence.
This may actually have been  the last conversation we had with Lauren in May 2021 before we launched them at sea in a warm good bye with our girls. This sad story still echoed in me long after they left.
Today, the story of their own collision nearby Split created an emotional reaction in the sailing community groups and even reached out to the sea farers (captains of commercial vessels) in other regions of the world. This week, I visited a close friend from South Africa, who is a surveyor on large vessels in the United Arab Emirates and he related SV Gambler collision story to me.  I was only too sad to reply that I already knew the story and the crew…
The post of SV Gambler written by Lauren and Tom Hill has moved the large sailing community groups and we will share it here, in the hope that it can reach more people. Before that, we w0uld like to share some information based on jet skis accidents statistics and why we would recommend you take a jet ski license and learn how to operate the jet ski properly.
CAUSES OF JET SKIS ACCIDENT
Based on statistics, jet skis are more dangerous than boats or any other vessels. Also, jet skis offers much less protection than boats and in case of accident a jet ski rider is much exposed to injuries.
Now let's see what comes at the top of the list of the causes of jet skis accidents :
The rider's inexperience (in many countries you can rent or own without a training or a boat license)

Recklessness (tricks or too much speed – high 70 mph)

Jet ski's design (brakes inexistence or acceleration needed to turn)
(source jetdrift. com)
THE CALL  FOR JETSKI AWARENESS OF SV GAMBLER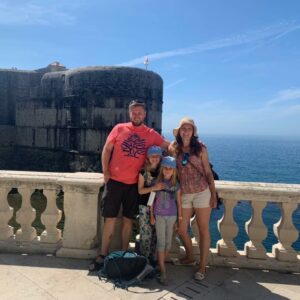 Dear friends,
We are really saddened to let you know that our sailing adventures aboard Gambler have temporarily been put on hold.
Last Monday, on our approach to a marina near Split, Gambler was involved in a collision with a jet ski which lost control and hit us at full speed on the middle of our port side. Three people (a mother and two children) were onboard the jet ski.
Tragically, the mother died and both children were injured; one in a critical condition. Tom and I were both involved in the rescue operation. The experience was very shocking and traumatic for all of us. The girls are recovering well and have returned to the UK to be with our wider family and friends whilst we deal with the significant damage to our boat and home.
We have heard of many kinds of marine accidents resulting from recklessness, ignorance, lack of training and sometimes just pure bad luck. However, we never imagined we would be involved in one so serious and tragic.
Croatia has a real problem with accidents among high speed crafts – and with jet skis in particular. We are now vocal advocates for the critical message: Jet skis are highly powerful water craft that can be very dangerous in the wrong hands. They should only be ridden by people with sufficient training and experience, and only handled in waters where there is minimal risk to other swimmers and boaters. Please pass this message far and wide.
We thank you all for your support during this challenging time and we will be back in touch when we are ready.
All the best,
Lauren & Tom.

SV Gambler
INSIGHT INTO CROATIA : JETSKI REGULATION
Licence required: Yes
Age: 18+
The users must wear a buoyancy aid. Registration and insurance papers of the PW must be available. The PW driver and any passenger must be recorded onto a users list.
PWs are prohibited in National Parks. The PW driver must keep a distance of 300 meters from the shore. There is no speed limit outside of 300 meters. Idle speed must be maintained within 300m of shore.
Each PW must have a 'VIGNETA' (Croatian Permit). This will cost approximately 50 Euros for the permit and a further 50 Euros for local insurances.
For more regulations on jet skis in all the countries you can visit:

Some safety recommendations
We would like to remind these basic safety recommendations that I found listed in the Spanish regulation:
Keep a 50m distance from other craft, buoys etc

Don't ride alone or under the influence of alcohol or drugs

Avoid use in channels, anchorages or areas with a high concentration of vessels.
We send again our love and support to Tom and Lauren Hill and specially to their lovely Sophie and Meghan who have seen too much of this tragedy at a young age.
We hope to see them soon again on the water when their home will be repaired and their family will be reunited.
If after reading this article you would have any other recommendations to help all sea lovers to keep safe, we would be happy to receive your thoughts and comments.