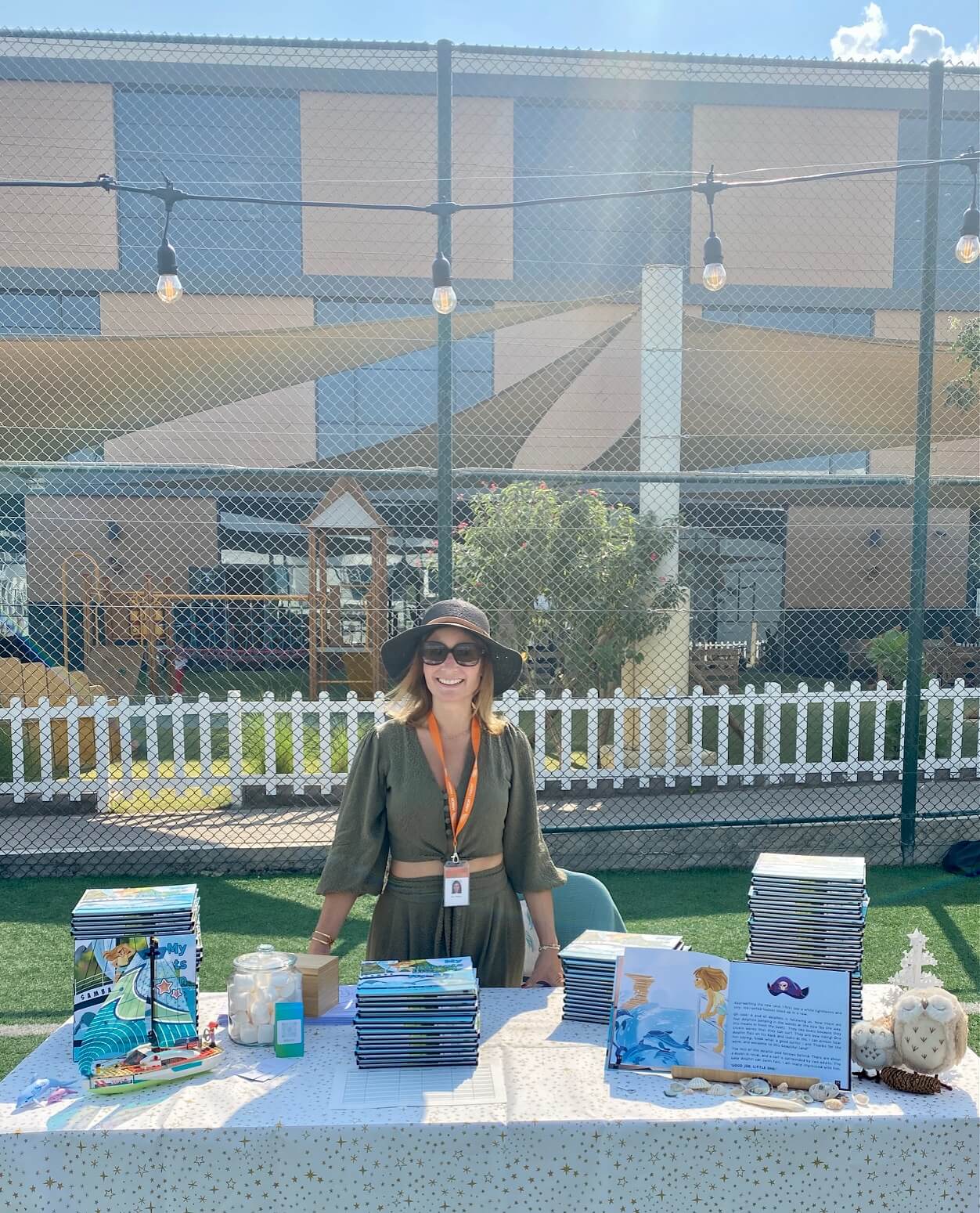 13 Dec

Sailing kid adventure book launch !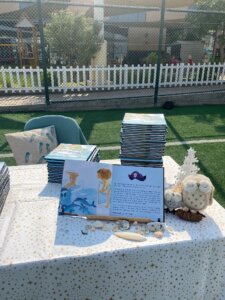 Sailing with a kid as a young sailing family, a sailing book for children became an evidence for me. After a year of work around the book idea and many travels (I lived in 5 countries and crossed several seas only this last year), here is finally the result : a fresh book for children to introduce sailing travels and advocate for ocean conservation.
The book 'My Parents Live On My Boat' was inspired by a sailing journey in the Mediterranean Sea with my family on a Hanse yacht 445. It was launched on 8th December 2022.
In the beginning, the idea was a sailing travel diary, I simply wanted to document the sailing lifestyle of my daughter and share the sailing adventure from the children point of view. I wanted to collect these boat kid memories and share a bit of the real part-time live aboard sailing adventure. The book goes through the daily activities on board: how do we live on a boat as a family of 3, get busy and have fun during long crossing, cook, meet friends on other boats, get to shore and get involved for the environment. I was drawn to share our love for the marine species we are crossing so often at sea, and speak up for the emergency of ocean conservation/ fight pollution.
My Parents Live On My Boat is about a sailing journey as a child. Through the book, children learn all the boating technical terms. But also actions that mattered, not to spoil the sea bed, help endangered species, use solar power energy, observe dolphins in the wild to preserve them (versus paying tickets to fuel the dolphins industry).
During our time at sea we are always collecting marine debris going to the beach or at sea on our stand up paddle boards. In 2021, we started supporting an NGO called Big Blue Ocean Clean Up, an organisation dedicated to the removal of plastic debris from the sea and coastal regions to give more visibility to the beach clean up and team up with more people. The book highlights the fun of organising beach clean up events with other families but also stress the need for a bigger thinking as our local actions are outweighed by the global pollution. Education is key to stop the unfolding disaster with 75% of species have disappeared today. Did you know that is more killing that the meteorite which impacted Earth 66 millions year ago and ended the age of Dinosaurs? Actually this fact is not in the book but this is something I like to recall myself when thinking about the need for more education and the need for eco literacy teaching in schools.
The book takes you to a sea turtle hospital and makes you cross the path of dolphins and other more little species, like crustaceans and finally plankton who produces 80% of the oxygen we breath.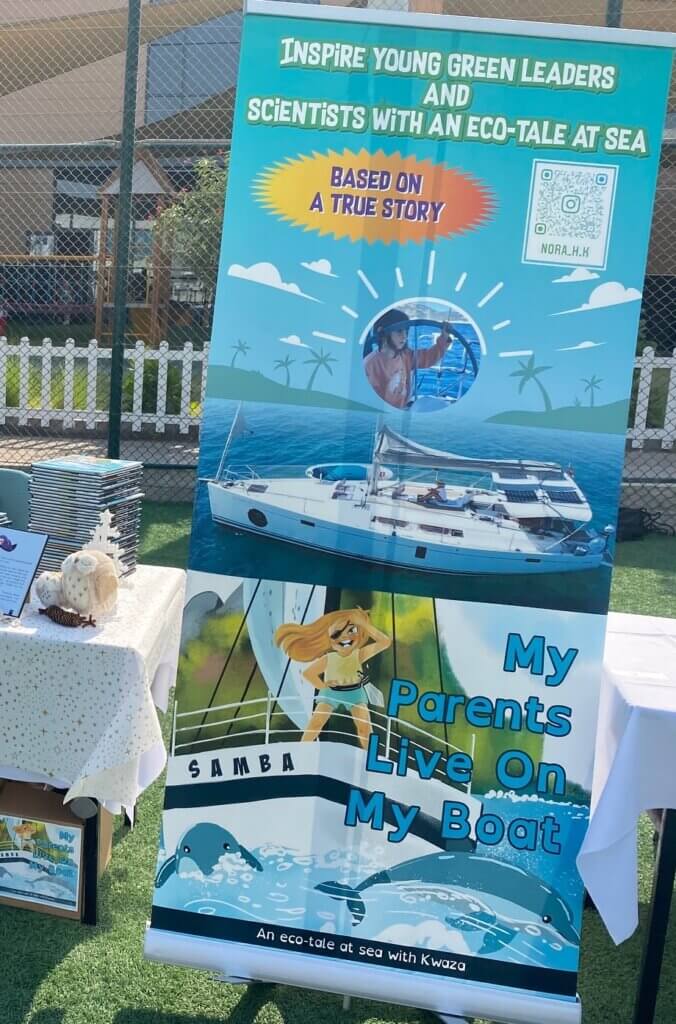 There is also a page about the Olivine and decarbonisation, You'll ask me what is Olivine? Well it is a very interesting mineral that may well help reversing the negative impact of our human activities on Earth, This year, we had the chance to visit the Project Vesta laboratory in the Dominican Republic. It is an NGO implanting olivine (a green mineral) on different shores based on their ocean decarbonisation research. Olivine research among others is a great hope for the future and I hope the book can inspire many young scientists to invest themselves for our planet. We need more green leaders and I hope this book will make the kids more connected with the real marine species and the ocean.
The Book Launch coincidently took place at the Winter Faye of the Arbor School Dubai, a school where we registered our daughter for its leading eco-literacy curriculum and sustainability program (so far the only internationally accredited school in Dubai for sustainability). It was a great pleasure to be there and meet many families genuinely interested in boats, sailing adventures and the environment.
One Greek mum visited the book stand with her 2 children, bought the book and left a nice handwritten note on my contact info form: 'May it have a long journey!' she said, this is a Greek saying to wish best of luck on a book launch. May this be heard!