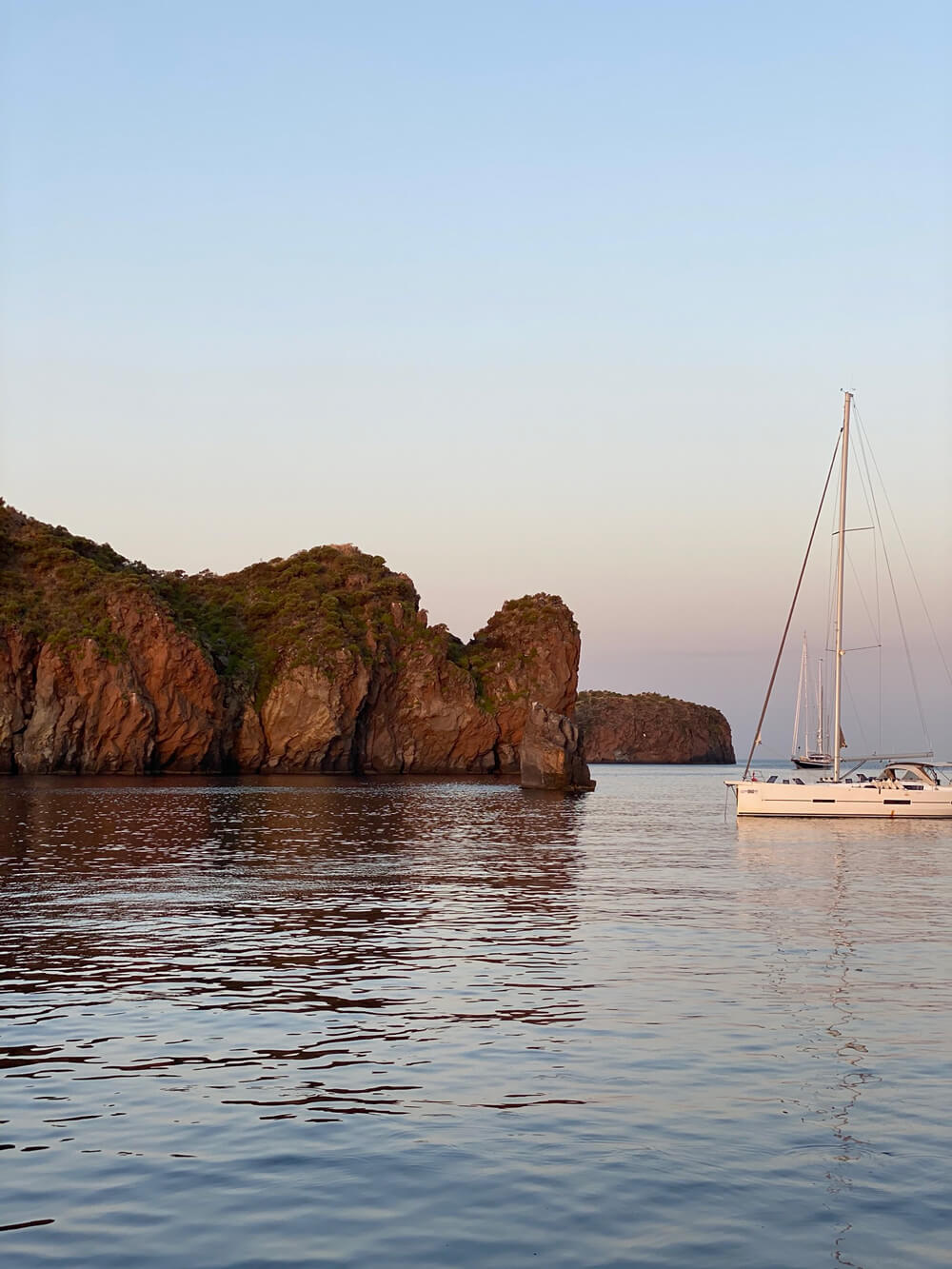 12 Apr

SLOW TRAVEL: FINDING MAGIC IN NATURE
You may have heard the term but still wonder what is slow travel? It is travelling by fair means and take the time to discover cultures, traditions and lands during long stays. In other words, slow travel is to the city-breaks what slow food is to fast-food. It is not only a richer experience but also a healthier one reconnecting to nature.
It is recognised that a healthy environment for a child requires to be outside and if possible in nature every day. We all need the greenness, we need the bird singing, we need to be able to look up at the sky and see the stars, and we need time to do so… The tragedy of today is that there's more and more people and even more children divorced from nature.
On the importance of nature and today's tragedy
A slow travel lifestyle connected to self
Making priorities and roam with kids in nature
Use technology to serve nature protection and compassion
What after slow travel?
On the importance of nature and today's tragedy
Jane Goodall is a modern-day heroes. From her scientific carrier in Africa to her breakthrough at Cambridge University at a time her studying of chimps in Tanzania was given little credit. Her writing and numerous actions for wildlife conservation are an inspiration to keep connected with a disappearing world. A disappearing world which is not seen behind the tablets and screens. Personally, one of the things I enjoy the most is spotting animals in the wild and I wish children can continue enjoying them all their life.
A friend working as a yoga teacher lately told me '80% of our world is virtual, we live in a virtual algorithms' life'…and I added 'Being 100% physical bodies and souls'. Today's disconnection is clear.
A slow travel lifestyle connected to self
One of the reasons why people chose a sailing or slow travel lifestyle is the feeling of frustration of getting too little time for themselves and too little time in nature. Long commuting's or business trips are often keeping us away from the natural elements.  It is easy to lose touch with the simple things that really make us feel alive and grounded. Above the frustration, we are suffering in our bodies of a sedentary lifestyle.
Giving yourself the time and space to thrive and relink with the sportive and active self is a gift. Slow down to live for the essential. Not having this would have ruined us mentally and physically. And more urgently, we needed more time with our daughter to explore the outdoor and the world around.
On a boat, we can get put to sleep gently rocked by small waves and the song of the wind. Sometimes, it is a strong brise with ropes banging against the mast or the hull, but this only reminds us that we are part of nature.  A very nice feeling.
The other benefit of slow travel is that it is easy to be naturally more active. Travelling by fair means is more demanding  but moreover  the traveller mindset has shifted and goes towards new things and activities. Life becomes more inviting for action, discovery and time is made to take advantage of them.
Also, when you are sailing, there is so much more sunrises and sunsets.  The stars and the moon become an astral tapestry which activates an atavic memory about the essence of our human beings. Camp fires work just the same.
Making priorities and be with kids in nature
Carving time is probably the biggest step in connecting ourselves and our kids to nature. Kids are naturally curious and enchanted with the little things in nature. As long as they are equipped for all weather conditions and packed with snacks and water you can get them going a long way. For us adults, it is an exercise of patience not to hike but roam with them, answer 100 questions an hour and stop for one more break.
Young children can do small hikes, they just make lots of breaks. While on the go, there will be a growing collection of rocks, shells and gravels. Let them chose the best spot for their picnics so that she gets to analyse the natural environment. And the reward of unschool outdoor is never missed.
One day, sitting precariously on a little stone by a cascade with a sandwich in her hand, she told me in pure glee 'I love it! I was waiting all my life to do that!'. She is 4.
Use technology to serve nature protection and compassion
We believe that we do not need to be disconnected from technology. Actually, as a family, there are mines of educational contents that we use on a daily basis.
Using the natural inclination of children for animals and TV screens, we play documentaries or even YouTube and top documentary channels. The top favorites are about volcanoes, earthquakes and tsunami. I'd like to mention our delicate girl would like to know about butterfly emerging of its chrysalis, but I was asked lately about the flies' larvae birth (visual…). We also love to watch together  animal documentaries and sailing  or water sports videos , all contributes to a vision of the world close to nature.
Our daughter's favourite Netflix documentaries are My octopus teacher and Izzy's Koala World. The death of the octopus at the end of his reproductive cycle causes lachrymal outburst, prepare the tissues.
If you are looking for pedagogic support or like children to join/ create a nature club, there is Roots and shoots programme (JGI) where kids are asked to run projects on people, animals and environment (the three projects being seen an inter-related whole).
What after slow travel?
And finally, if you want to look for the next thing to do after slow travel with children and are curious about the integration of the nature in a school curriculum, you can do a virtual tour of the Green School in Bali
The Bali Green school  is the model for all other affiliated green schools or inspired green schools worldwide. We regret that this private model is reserved to an elite and would like to see more investment in Education worldwide to contribute to a real schooling experience nurturing the children's development and creativity. Meanwhile world schooling is a fantastic opportunity to open their mind and find the resources to grow harmoniously and become tomorrow's green leaders.
Going further in compassion with Jane Goodall
Did you know that Chimpanzees in the wild might be extinct within the next 10-20 years?  Since our visit in 2015, we support the Jane Goodall Institute(JGI)  Chimp Eden Chimpanzee sanctuary near Nelspruit in South Africa. A bunch of funny rescued chimps are there waiting for their daily fresh veggies and fruits. You can adopt a Chimp and change the world too.