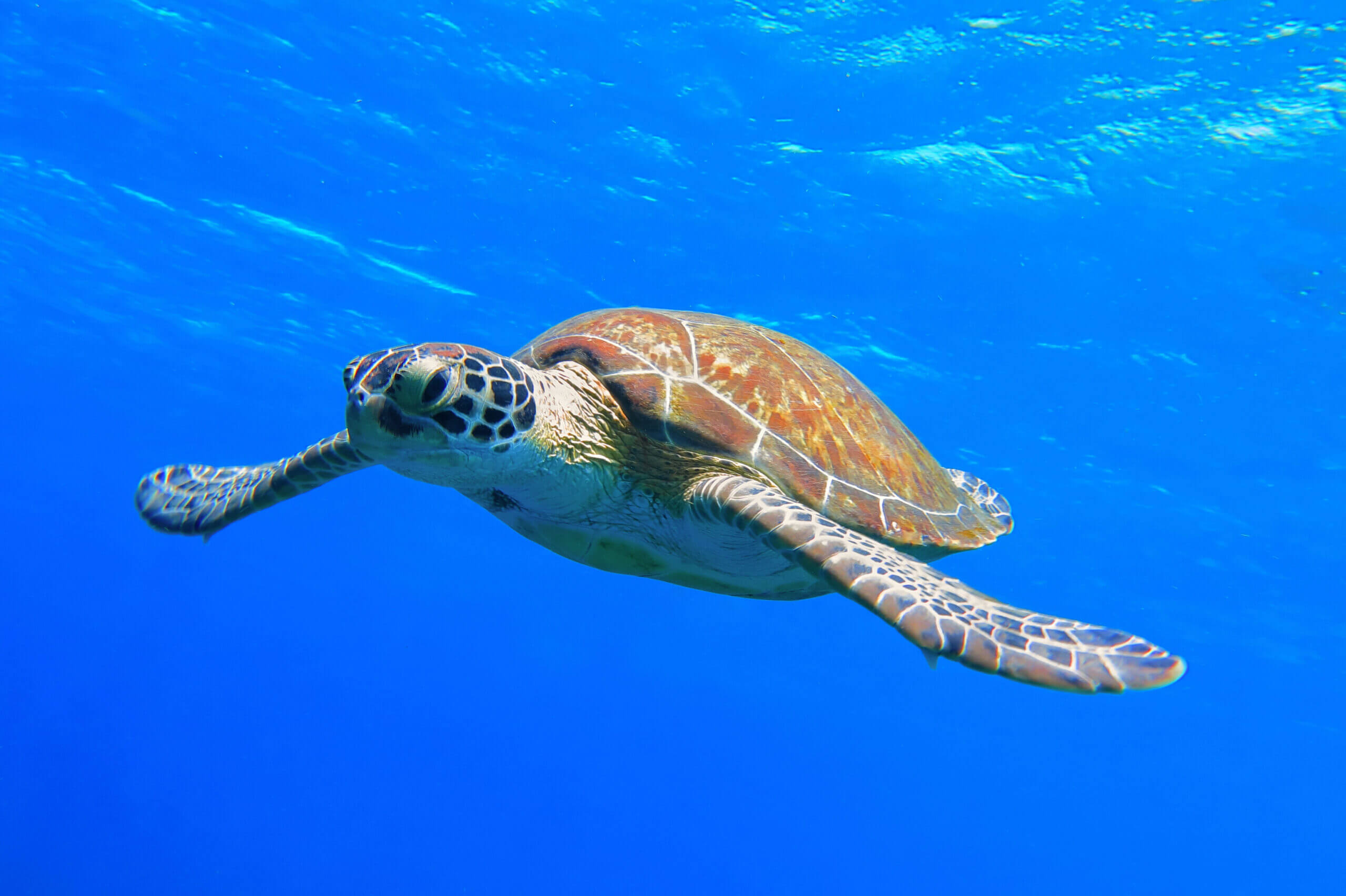 12 Apr

The sea turtle : Symbol for family and ocean preservation

Logo Island Cruising family
To us, the sea turtle incarnates all the endangered marine species and reminds us of our mission for wildlife and ocean preservation
In the Polynesian culture the turtle symbolises the well-being, the union, the family but also a less known symbol: the navigator. We needed no more for it to become our emblem.
OUR VALUES: WELL-BEING, FAMILY, NAVIGATOR
A SYMBOL FOR ENDANGERED SPECIES
OCEAN PROTECTION ACTIVISTS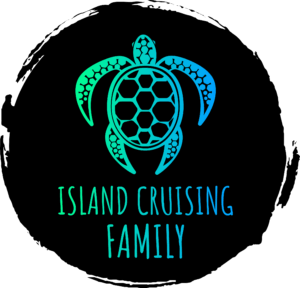 OUR VALUES: WELL-BEING, FAMILY, NAVIGATOR
Since we chose a sailing life on a yacht, going at the rhythm of the wind and the seasons, we sometimes feel that our vessel Alegria III is our own turtle island. We can easily picture ourselves on its back, minding our own business while Alegria III explores the sea. The boat is a sort of an independent free animal spirit. In order to progress in this lifestyle of boat exploration, we want to sail humble and respectful of the seas, mindful of the beauties of nature. The turtle reminds us of this.
The values of union is important to our small family as we are expatriates for a decade and rely mostly on our small little moving unit. Like the turtle following the streams, we have to go with the flow. We want to pass on the values of well-being at sea to the children. We would like them to know that they can always turn to the ocean when in need of peace of mind or joy.
 The sea and water sports work as a connection to ourselves and the elements. It is for us one of the best therapies. When you are into surfing, kitesurfing, SUPing, riding a wave or just cruising in a pristine lagoon you are in the now. It is sometimes a form of meditation. And, when all goes wrong and you go through the deepest loss, just a sunset and the sound of the waves to be reminded how great our universe is.
A SYMBOL FOR ENDANGERED SPECIES
The turtle is a symbol of all the animals threatened by the pollution of the planet. Nearly all species of sea turtle are now classified as endangered, with 3 of 7 existing species being critically endangered. Turtles have been around for over 100 million years and yet could disappear tomorrow because of human activity.
We are concerned by the amplification of the plastic pollution phenomenon all over the globe. In our lifetime only, we have witnessed a terrible change in the shores and water cleanliness. We cannot imagine how old sailors must feel seeing what the ocean is becoming.
An expatriate life set up us at the first lodge of local ecologic dramas in several countries. Same conclusion everywhere: there is still a lot for environmental awareness to be undertaken even in many developed countries. Some places are in the Mediterranean, and sea life is already getting poorer.  The fishing industry is playing an important role and can't be trusted because they have an eco-label, we have to make our own decisions in regards to our consumption and be moderate in all (Seaspiracy).
OCEAN PROTECTION ACTIVISTS
Our boat is equipped with solar panels and we are installing a water maker to stop consuming bottled plastic bottles on board. It is also a gain in autonomy. When on land, water filters installed on the tap and reverse osmosis system give a good quality of drinking water. Doing so, we decrease our family carbon footprint and our plastic usage by about 100kg a year.
We know that humans have the power to avoid the threat luring at us : great mammals extinction, micro plastic pollution of all ocean food chain, contamination of the air and rivers.
We advocate for local action and in 2021 became official partners of Big Blue Ocean Cleanup. This organisation has all our admiration for the community of ocean activists they created around beach cleanup and ghost nets removal. We also support the worldwide movements participating in cleaning the oceans and getting rid of ghost nets which account for the larger part of plastic marine waste threatening the environment.
Finally, everyone can make a difference in the way they purchase and live. Creating home & yacht decor made from marine and industry waste, we contribute in reducing the water resources to produce fabrics and promote the marine waste upcycling.